The name "Shamanic" may conjure up some weird and wonderful impressions!
Shamanic energy however has been used by our ancestors for thousands of years, linked mostly to the indigenous tribes who were very in tune with mother earth, Great Spirit and nature.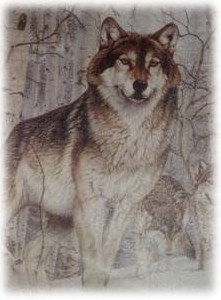 Shamanic energy is therefore based on the natural and spiritual elements of heaven and earth, with shamanic practitioners and teachers being very "in touch" with the energies of the animal kingdom, plants, trees and all of nature.
Shamanic healing energy is quite simply "HEALING OF THE EMOTIONS AND THE SOUL." It may be a slightly more unconventional approach to healing perhaps, but for those spiritually open minded enough to give it a try you will not be disappointed.
My own past lives are strongly linked to both the Native American medicine people and Peruvian healers. I am strongly influenced in my everyday life by these past connections, and feel intense gratitude for the opportunity to use this healing for those in need in this hectic modern world.
This healing gift helps me to connect back through time to the ancient healing ways where I am able to use the medicine and spiritual energy of the wise ones, and the strengths of many power animals blended with traditional Reiki to help me in my work.
A Shamanic Reiki treatment is very similar to a simple Usui Reiki treatment, channelled in the same way, but perhaps a little deeper and stronger. I always work intuitively to help each individual in the best way I can to relieve stress and anxiety of the mind, and painful emotional issues of the heart. 
The celestial blend of Reiki energy with shamanic ability helps me to facilitate very strong levels of healing and emotional transformation. This powerful therapy is enlightening, calming, and very healing! Why not give it a try?