I have worked within the NHS for over 20 years, and in that time I have dealt with a huge variety of people of all ages, professions and from all walks of life.
This experience has given me excellent social skills. I am known for my diplomacy, and have always wanted to help people in whatever way I can.
Several years ago I began by learning Reiki healing, finally becoming a Reiki Master healer. I love this work as Reiki is very therapeutic and calming to give and receive.
I have long been impressed at the way hypnotherapy can change people's lives for the better. This knowledge encouraged me to undergo the professional training required, so I could then use my understanding of the subject to transform the lives of other people.
There are many tools in the hypnotherapy box, and I like the flexibility of individualising a therapy session to suit each client. I practice Clinical Hypnosis, and also offer NLP, Parts Therapy and Regression, as well as a range of other helpful techniques to help clients eliminate problems, and move forward with their life. Like my wife, I am able to offer help with a wide variety of problems using Clinical Hypnotherapy. I am fortunate to be trained in "Mind Coaching" which is fantastic in motivating people to become more successful in whatever avenues they choose. As well as being a mind coach, I also specialise as a "Smoking Cessation Therapist". This gives me the skill to help you quit the habit in only one session !
I am passionate about helping others achieve their goals, and channel my enthusiasm, training and understanding into each session to help everyone transform and become who they want to be. I am known for putting my clients at ease by being both knowledgeable, understanding and a good listener. All information is of course in the strictest confidence.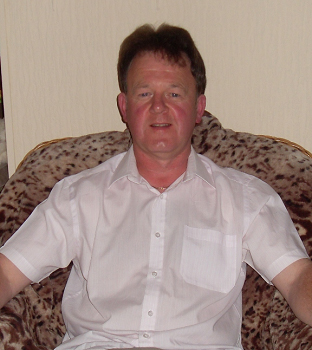 Professional Clinical Hypnotherapist
SQHP, GHR Registered
Certified Smoking Cessation Therapist
Usui Reiki Master Healer
Karuna Reiki Practitioner